Message from Dr. Meg:
Online Messages
February 3, 2010
Greetings to each of you! We are in a time when manifestation is forefront. Think something and it becomes reality. Imagine anything and your imaginings may become real. The energies have refined for this now at a very high set of harmonics and as a result of this in conjunction with mercury retrograde, earthly communications have been challenged.

There have been a lot of misunderstandings, scheduling glitches, missed appointments and overall questioning about our communications, as they do not seem to be working. This is a temporary situation and in a little over two weeks the energies will again shift in to yet another height of harmonics and we will find that the dam of communication bursts and we will have the opposite effect.
At the same time, as the Masters have predicted, the earthquake activity and severe weather on our planet has heightened. This is just the beginning as we are seeing quakes where they do not usually occur. Whenever there is a quake of any magnitude, there are always others as the earth attempts to balance. What we are seeing in Haiti right now is the epitome of dark and light forces challenging each other for balance. There will be balance and the outcome there will be determined by all of us. Just as the planet is balancing so are we.
Mudslides in Peru and elsewhere have caused great loss for people there as well. Machu Picchu is closed to anyone because access there is impossible at this time. One very powerful site now sits alone to regenerate in this powerful time. Maybe we can take an example?
We the people who have the comfort and ability to do anything and everything that we can to contribute whatever we have, whether it is prayers, food, water, money, energy, or simple love. When we come together with a singular intention toward a common goal we can accomplish anything. What I ask is that everyone imagine how it will be when those in Haiti have what they need and are well and healed. After all, we are the consciousness within the One. We can do anything. Seeing that new reality will help pave the way for immediate progress to help the people there. Donations of time, money, food, water, clothing, in fact any basic needs, will help too. Give what you can! The people in Peru need warm clothing. My friend, Jorges Luis Delgado has agreed to collect and distribute clothing to those in need without the red tape. When we send clothing to him, it will get to those in need. Warm clothing can be mailed to Peru at this address:
JORGE LUIS DELGADO (KONTIKI TOURS)
JR. MELGAR 188, PUNO – PERU.

The energies will continue to refine this year as the movement of celestial bodies weaves a new set of energies toward our galactic center. Further, inter-dimensional relationships are changing in response to many factors. The fluctuating state of our consciousness is a major contributing factor. Internal influences from the center of creation are another. Changing pathways of energy flow throughout parallel realities and inter-galactic events are others. The interrelations of the energies are changing and we are feeling it. Many have reported a lack of motivation and even apathy. Others are energized and propelled into new and different paths on their journeys. Relationships are continually challenged as our perceptions are changing as well. This week, many of us wanted to cry for a day with no specific reason.
As our perceptions change, how and what we communicate becomes wholly different than what we were accustomed to. Whether or not we are heard depends solely upon the person who is listening and whether or not we are balanced enough in our selves to say what we mean.
I have noticed lately that I often feel invisible. I have heard this from others as well. We can be standing in a group of several people, on the phone or even one to one and simply not be seen or heard. We can be speaking clearly and openly and yet others don't seem to notice or hear us and they continue to act as if we are not even there.
It is amazing to be completely invisible with others standing all around you. On several occasions as I have stood unseen, I have actually stated aloud "In this now I am invisible. No one is seeing me or hearing me and that is just fine because it really doesn't matter!" And everyone still ignored me as if I had never said a word and wasn't there! When they finally did see me they were startled. Too funny. Point being sometimes in these changing times we just need to have a sense of humor! We can't take things too personally!

There are terrific differences in levels of awareness right now. This will change in a while but for now can be challenging. These differences do not mean that one person is "further along" or even "higher vibration" than the next. What it means is that we are all balancing with the changes at our own rates and that is just fine.

There are going to continue to be changes and challenges to us personally and to the world around us. As these changes occur, we need to be present in our bodies and be real. We have to move past the illusions that we create and into current reality. Lately I have noticed an escalation is distractive behaviors that serve little real purpose except to entertain for the moment.
For instance, I see a lot of cutesy things going around on the social networking sites like facebook and twitter. Like what color is your bra? To raise cancer awareness. Right. As if we aren't aware. As if the fact that 1 out of 8 women will experience breast cancer and no one will notice.
As a survivor of breast cancer (stage 3 over 7 years ago and yes I am fine!) I found that wave of fad to be infuriating. Women who have had mastectomies often can't even wear a bra. Who cares what color it might be, there is nothing to put in it. We are all aware that breast cancer exists. We are aware there is a need for prevention as well as a cure. Let's do it and get the women who are affected what they need. Further, let's get the answers and solutions and avoid the problem completely.
Another example of what I am talking about are those blingee cards, blessings, angels, and a plethora of feel good for the moment things that everyone sends around for every cause under the sun. Those feel good for the tiny moment things that accomplish nothing. It begins to feel to me that life is more of a game for people than a reality. A fantasyland. And I feel sad because we are so much more than that.
What I want to say passionately and with all that I am is that we have to get real. We need to act. We need to participate. We need to live those little truths every moment of every day. Just because in many instances the changes we witness do not touch us directly doesn't mean that they aren't just as painful or challenging for those who do experience them. Our feel good Hallmark kinds of solutions are an insult to us as intelligent people. Reach out. Act. Get real. We are the consciousness within the one. We are brilliant souls who came to this earth at this time to make a difference. Or did we?
My Trip to Peru begins next week. I heard a few days ago that ours is the largest group attending. I am awed and honored. We are a powerful bunch and I look forward heart and soul to participating during the ceremonies there as we reignite the solar disk and begin to link the ley lines of our planet toward completion of a long cycle and the beginning of a new one in 2012. What an honor and a privilege!
There will be elders there from all over the planet. As each of us experiences every sacred place that we visit including Lake Titicaca, sending healing energies to Machu Picchu through the waterways, Cusco, Tihuanaku and Puma Punka in Bolivia, the Nazca Lines and everywhere in between, we will be exchanging energies. As we do, we will bring these sacred energies back with us and weave a tapestry of change for positive outcome amongst people everywhere on our planet. We are infinitely choreographed together, and the energies that we will exchange are exquisitely immense.
I am also taking a group to Egypt in October of this year to continue weaving the tapestry of sacred sites. There, we will experience the major temples of initiation, and some of the more quietly kept ones as well. We will have the opportunity to have the king's chamber in the great pyramid to ourselves, to ride Arabian horses or camels across the dessert, shop in the markets, and so much more. Information about this journey is at Egypt with Dr. Meg
In this new year I wish for each of you happiness, fulfillment, excellence of health, great abundance, inner recognition of your perfection and all things light. As always, I am grateful to each of you for being "out there", sharing, caring and being who you are and for your support of my work.
I wish you laughter in your days, joy in your hearts and love in everything that you do. Be in peace.
Meg
Meg Blackburn Losey, Ph.D.
Message from the Masters: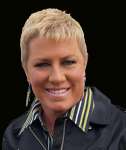 Message from the Masters
January 20, 2010
Anshallah! Ensi, anah anahtiun, ensitua!
From the fineness of the deepest inner light we greet you!
It is that on your planet you are witnessing a time of great balance. Your earth is moving, shaking her surface, and attempting to reach comfort in relation to great forces that are affecting her. Just as you balance from the inside out, so does your Earth.

It is that the energies which affect you in this now are very powerful in their effects. These energies are comprised of frequency sets that no human has ever experienced. Because of this, your bodies, your minds and the subtle energies which are your consciousness are being signaled toward great change. The changes that you are experiencing are subtle at times and at other times, as if the force of cosmic 2 by 4's has struck you to stillness or propelled you into motion.
These energies will continue as the star gate systems we spoke of previously continue to refine, align and to open.

Previously we have said to you that:
There are many events which will escalate in the coming times. Now that the triangulations have culminated and particulate relationships are reordered and reharmonized, there comes a vast opening of multiple Stargate systems. This is a multi-level system, meaning that it crosses the time space continuum, dimensional thresholds and is interconnected by a vast series of wormhole systems. These systems are regulated with a valve system which allows for a, for lack of better descriptive in your language, vacuum system type of operation which in turn allows for expedient transfer of matter in particulate form. At the same time, these valves maintain positive and negative pressure thresholds between transfer stations and angulation changes within the system.
This series of star gate systems was utilized by the precursors of the Atlanteans, beings of an intergalactic nature. These systems are the Um, the Lenhe, the Aetnalin, the Urnallum, the Renari , the Leioni and the Dendor. 7 being the number of truth, 7 being the number of Stargate systems opening. This began on October 3rd of your previous year. )

Any time there are inter-dimensional events they serve to heighten the effects of energy within and around each of you. In a way, you become the event. As you are affected, you become attuned to the changes, your bodies become aware of every molecule of their makeup. Your minds become distracted, having difficulty focusing. Your emotions run the gamut from bliss to sorrow, and your consciousness becomes freer with each event.

As your consciousness and you begin to become more aware of each other, your experiences begin to reflect the process of awakening. In that awakening your perceptions begin to change and with your new perceptions your value systems change too. What made another seem great at one time in the old paradigms now serves to reveal the irony of the forces that propelled them to so-called greatness. And you begin to wonder what previous generations were thinking that they did what they did and believed in it with all their might. Taking your planet to the very brink of destruction and back again.
In this now, the forces are more subtle, like a virus moving through your world, changing perceptions, instigating change, changing you. It is as if humanity walks a thin blade of balance across a chasm of misperception hoping for something to change.

What we say to each of you that the change is you. How you choose to perceive and then, as a result, how you choose to act. Many of you do not act at all and therefore nothing changes. And you grieve for that which might have been. Look more closely. It was choices you made or did not make that brought you to this now. You maintain the ability to choose. Even choosing is a choice. That you have the power to choose is the difference and the impetus toward any outcome.
As a collective aspect of the entirety of being, each of you changes the course of the history of your world in every moment that you live and breathe. Together you are beyond powerful and serve as the incarnation and personification of the very supreme beings whom you worship. Imagine in your fantasies that your Gods walked your earth choosing from moment to moment who would live and who would die, and as they did, everything they thought or did became a reality right before your eyes.

It is this that each of you does every day without realizing it. You are that powerful. You are creation as it lives and breathes. You are created in the image of all that is with the power to be all there is and to create reality based upon anything that you imagine.
So we say to you, how is it that you can even begin to have a sense of powerlessness when the infinite runs through your veins?

You learn this from each other. As you believe that you are separate and without the resources to rise above all that is of density to act as almighty beings in place of your perceived weakness. You challenge each other or look to be noticed when the truth is that the only one who really needs to see you is you.
When you know who you are there is nothing else that matters except what you do with your very being.
To be powerless is an illusion that serves to define failure on every level.
You mistake power as aggression, and aggression as power. This is not so. Aggression comes from weakness of perception that becomes so single minded that no other reality is possible in that now.
Peace on the other hand requires a full scope of perceptions in order to embrace the infinite possibilities that are at your disposal.
As your world continues to shift and change, so do you. Remember these words to guide you in your darkness and to carry you out of your perceived limitations and out of yourselves into the light of your true capabilities. You are so much more than you remember.
We are grateful to be of service in this now.

Be in peace.
Antui ensitallah, ansi asi, asi, asi
And as your grace, we return to the light, with the light to within the light.
http://www.spiritlite.com/messages.php